Natural Stone and Interior Design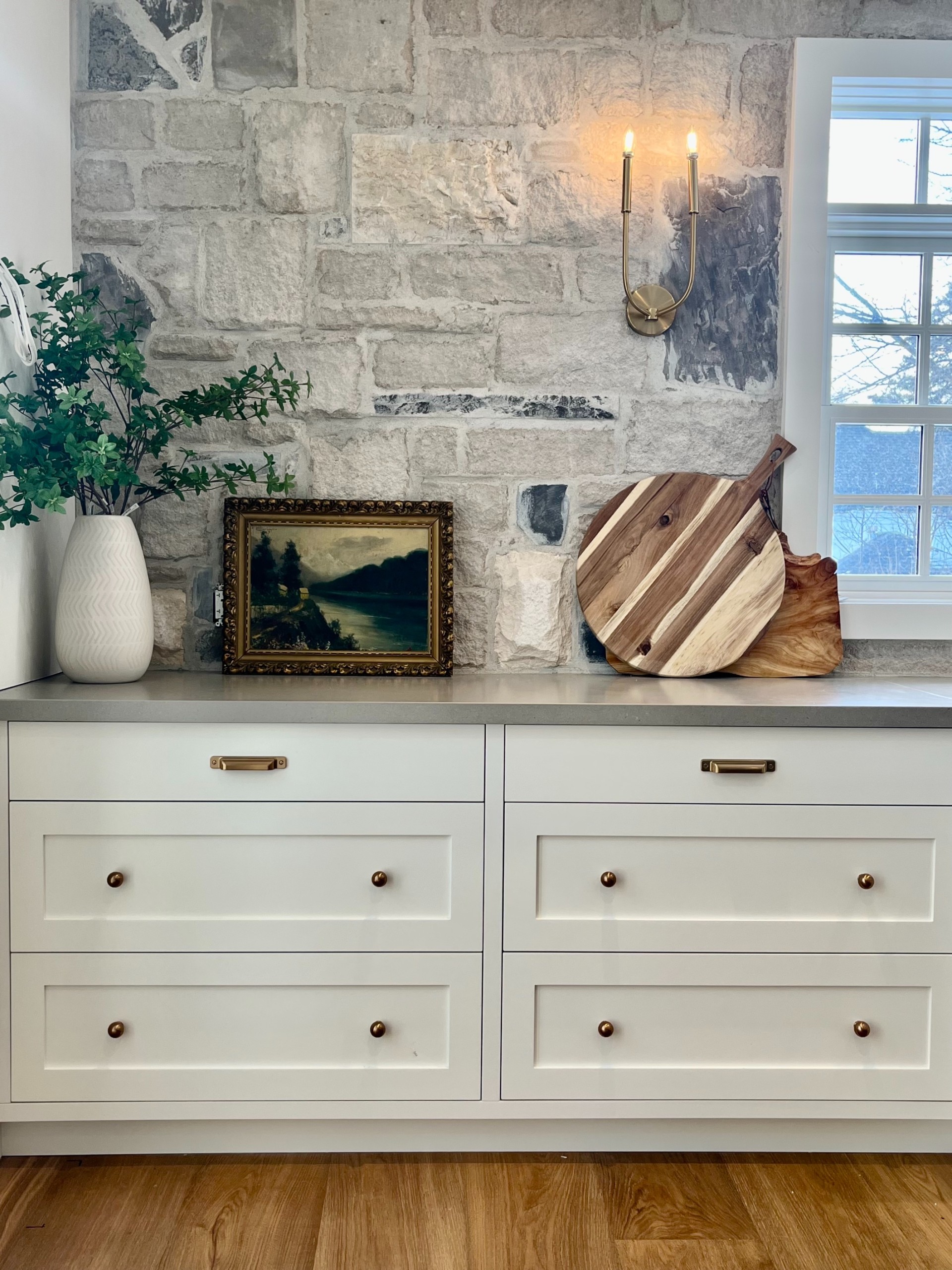 Natural stone and interior design introduce inviting and eye-catching accents to your home's design. It welcomes warmth and uniqueness to any interior, with natural tones and a variety of colours and textures, natural stone can be selected to complement any decor in the room.
Earth tones
Introducing earthy tones in a home welcomes a sense of calm and peace to the overall ambiance. Additionally, such natural tones compliment other decor well without compromising the colour palette of the room it is featured in.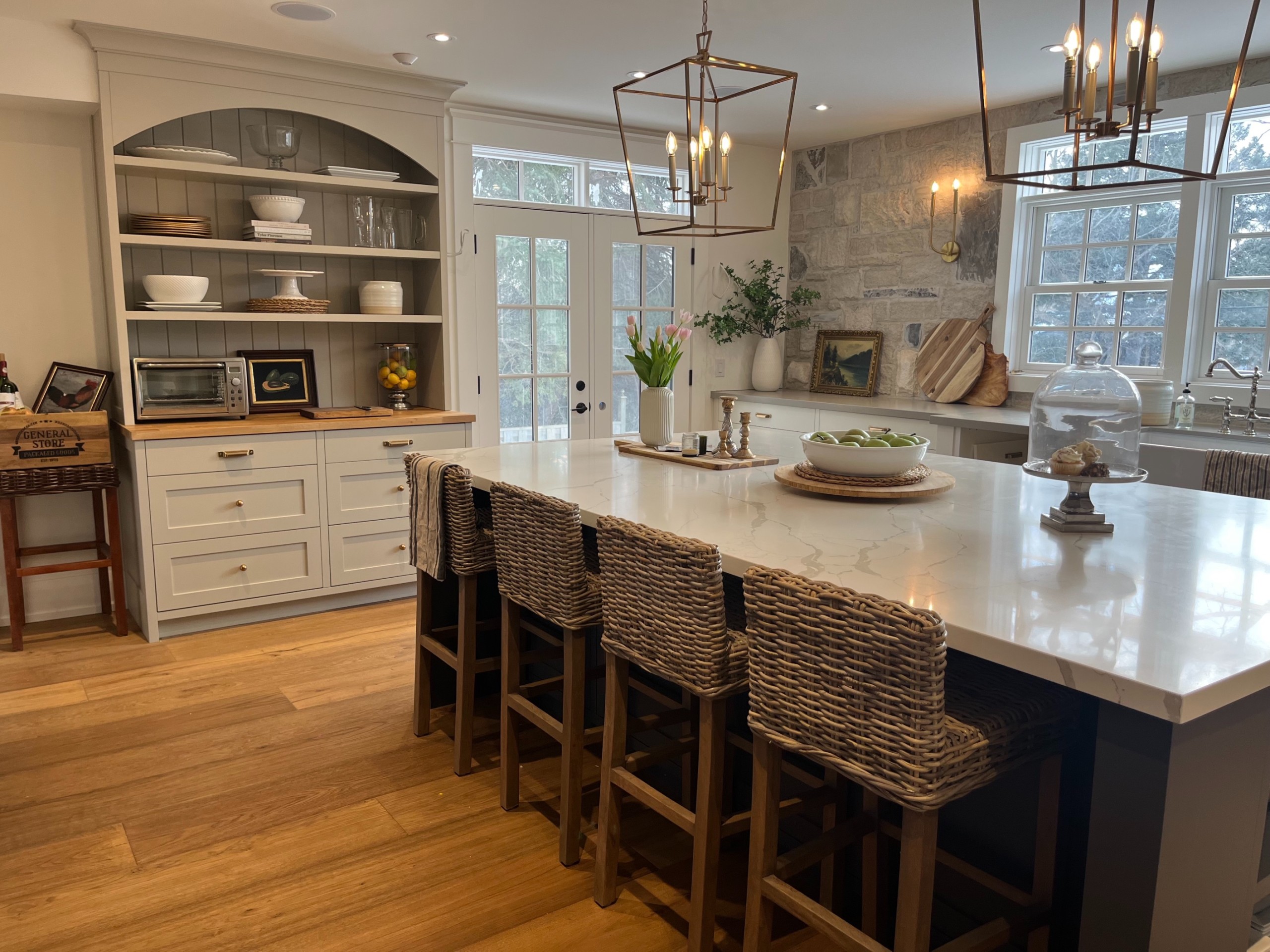 Natural stone in a home can be very welcoming and warm, perfect for any kitchen: a place where a family spends most of their time together.
As natural stone is found in the earth around any element, so it can be used in the home. Pairing well with other materials such as wood, steel, glass and more, this kitchen uses wood, another natural substance, as a beautifully warm complement to the natural stone backsplash, and is offset with cool white cabinetry.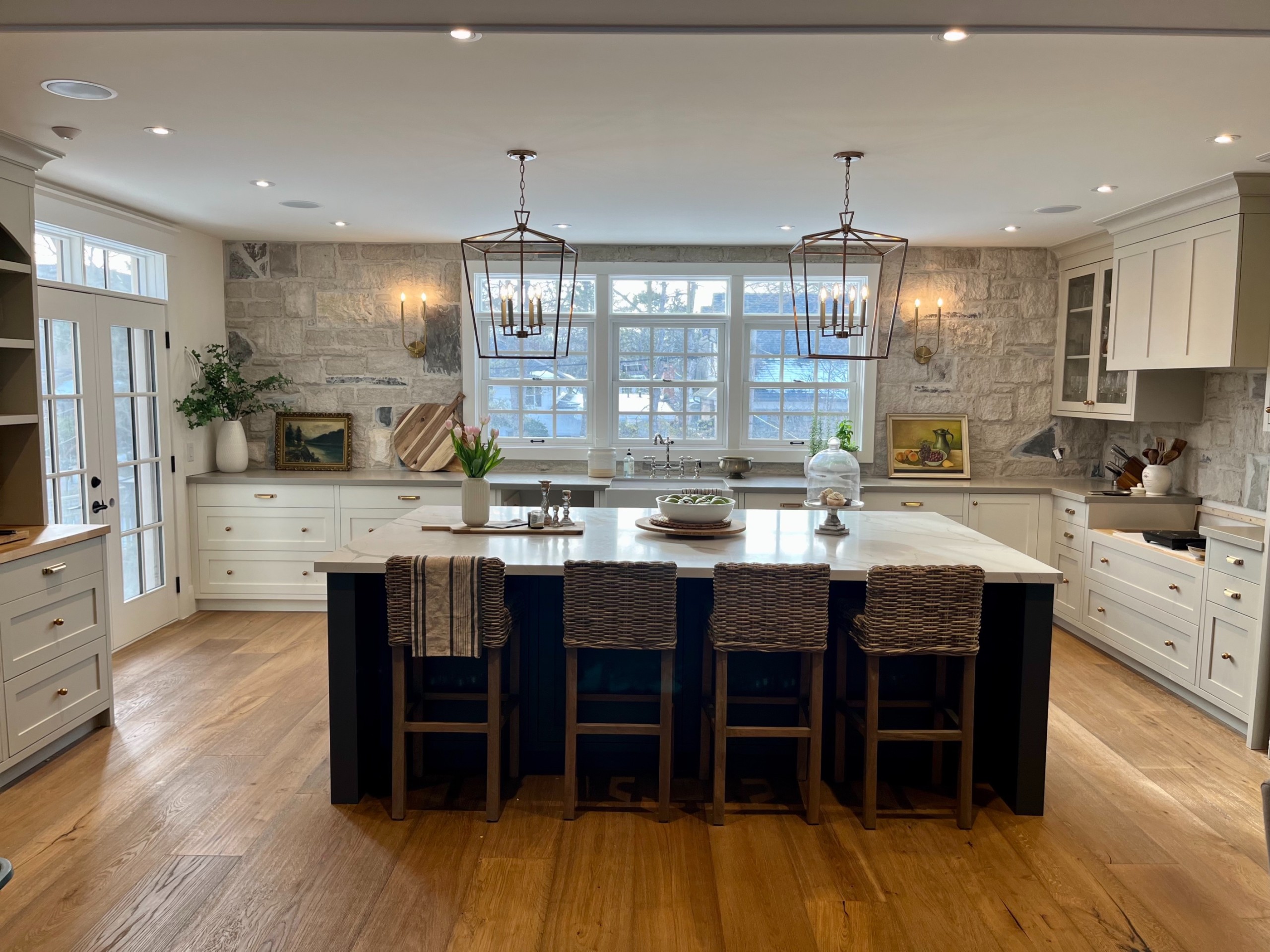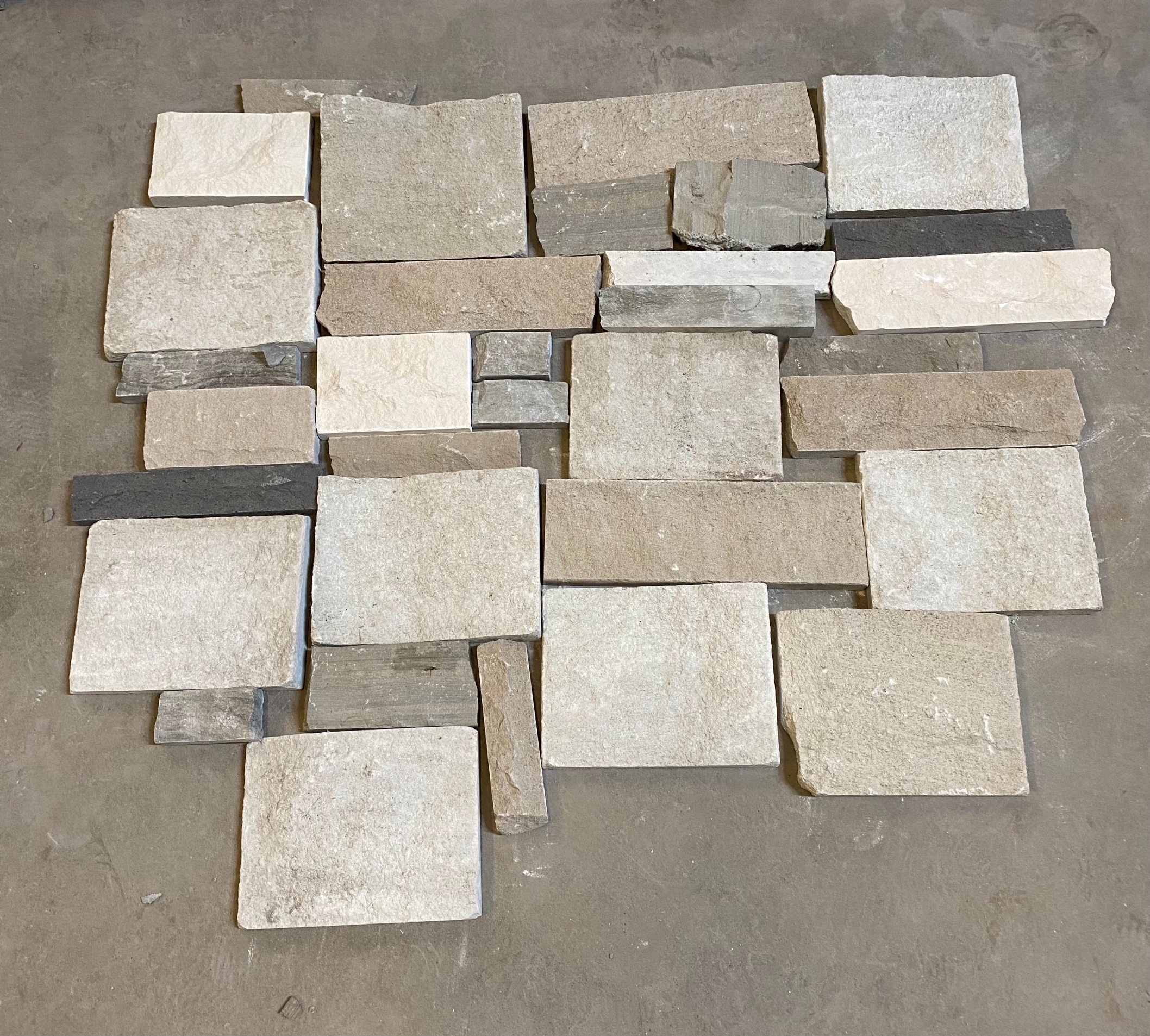 The selection process…
The most difficult yet enjoyable part of the process of using natural stone as an accent decor is selecting the shape, colour, and type of stone to be used. Natural stone can either be selected in a very modern format – this being longer pieces, coursed as a pattern, thinner mortar joints, and usually smooth faced, however if laid accordingly, rough can be used as well. To create a more rustic design, more randomized stone pieces and colours are selected, coursing is completely random as well, mortar joints are a bit thicker in height (can either be flush or concave depending on the desired result), and typically a rough faced stone.
For this kitchen, the designer was going for a more transitional, yet tuscan finish, one that marries modern and rustic design. The added decor items, such as the wall sconces and fruit decor bring out the tuscan aura, while the clean lines of the cabinetry and the use of cool grey countertops pull in a modern flair. The choice of stone colours were a bit more randomized, but maintained an overall neutral tone range in keeping with a more transitional subtlety. The chosen pieces consisted of larger sizes and some elongated and thinner, modern sizes. Very minimal pieces of charcoal colouring were thrown in to add some character and to break up the monochromaticity.
Natural stone and interior design – lay your stone to achieve your desired aesthetic.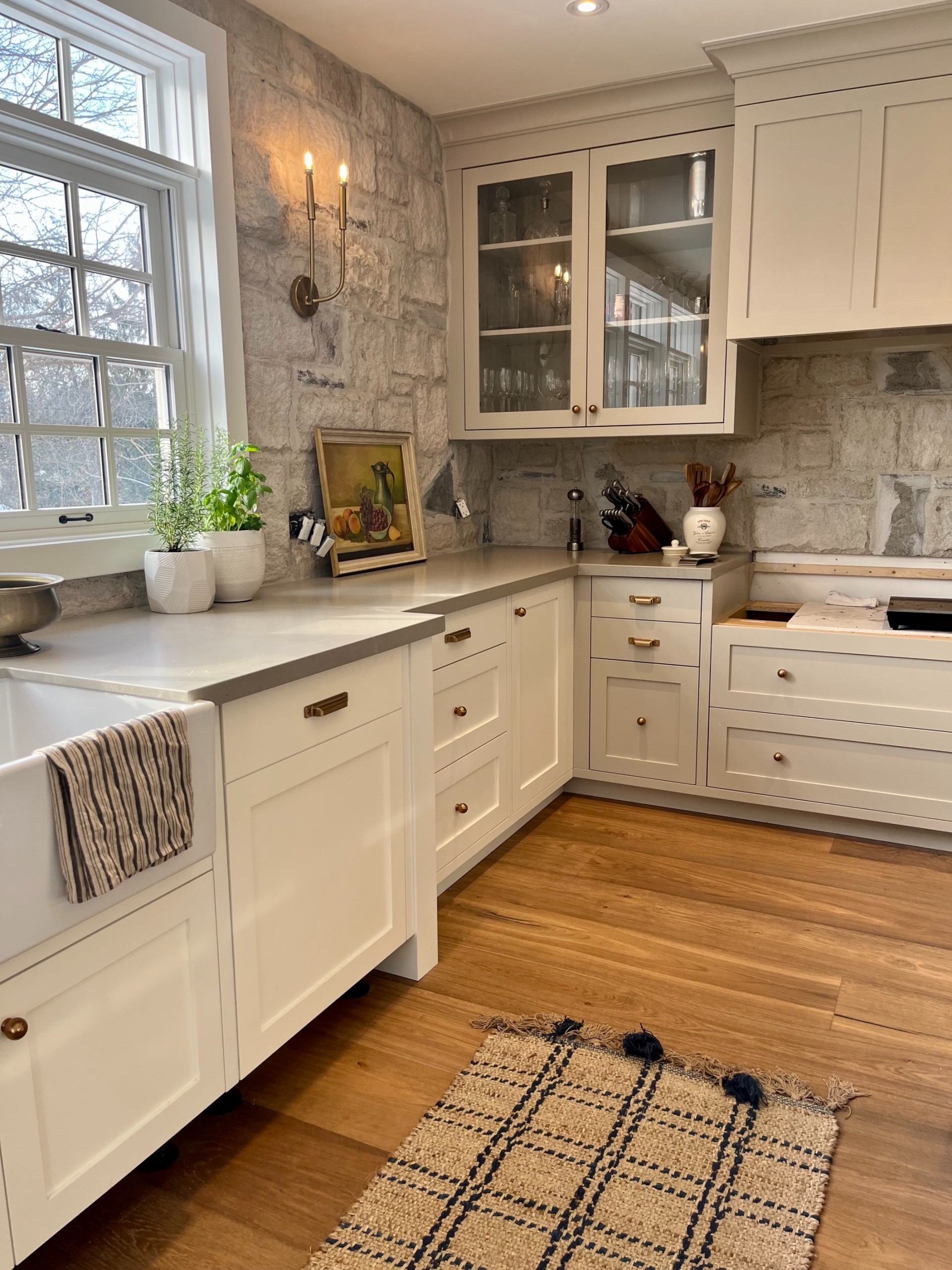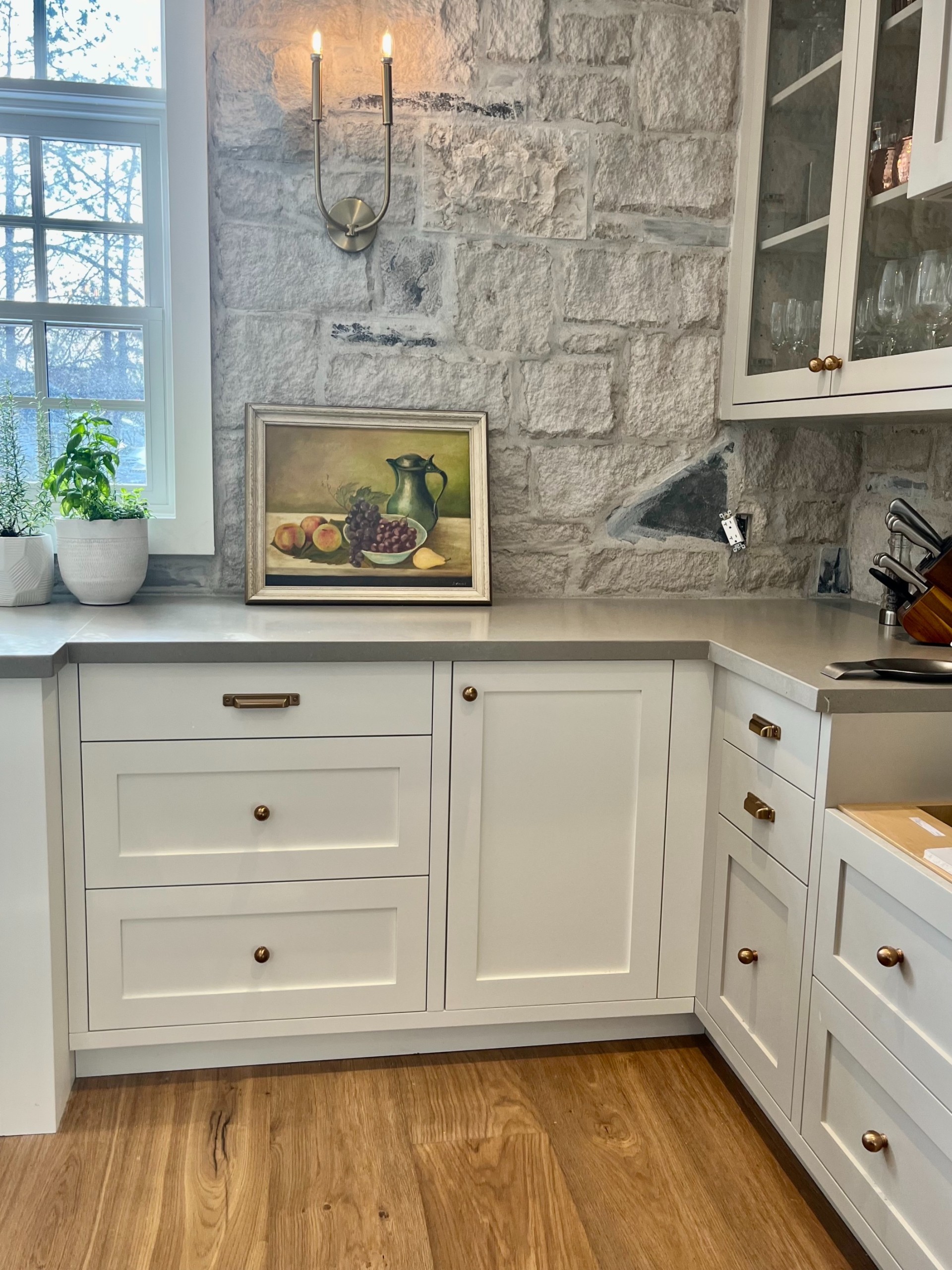 The organic shape of the stones blended together on the backsplash enhance the modern yet rustic design of this room. These shapes were achieved by taking each piece of stone and chipping away at the face and edges. Additionally, the mortar was a major component in achieving these natural shapes, by using a flush mortar joint, not very close together, and slightly covering the edges of the stone. By throwing in some odd shapes in certain areas the coursing was slightly randomized, and this added to the rustic and natural feel of this stone.