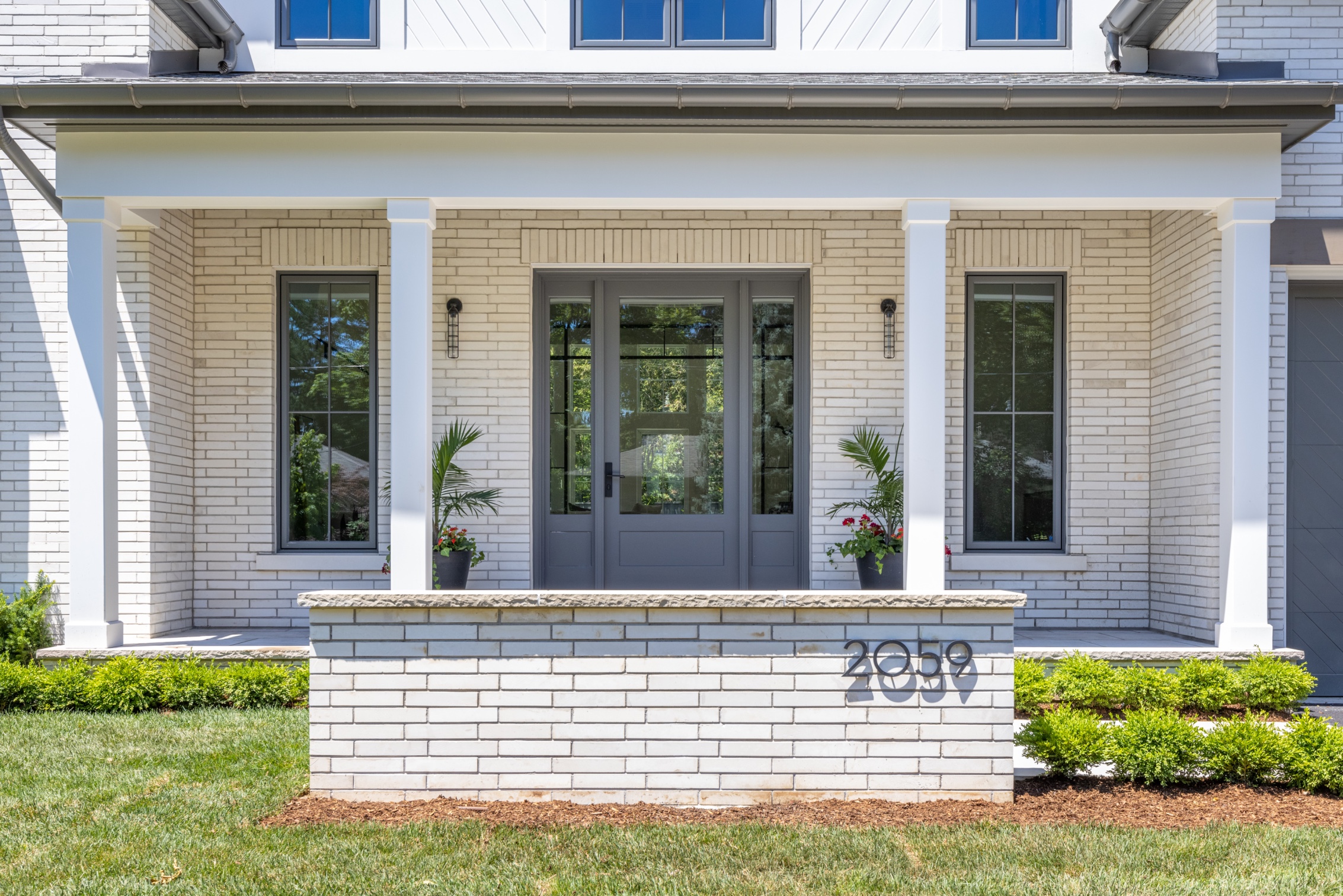 Creating a modern farmhouse, with a twist? Instead of siding or rough stone that we would typically find on a farmhouse exterior, we decided to make this house one-of-a-kind. With such a detailed exterior and stark white colour, this house became quite the statement piece.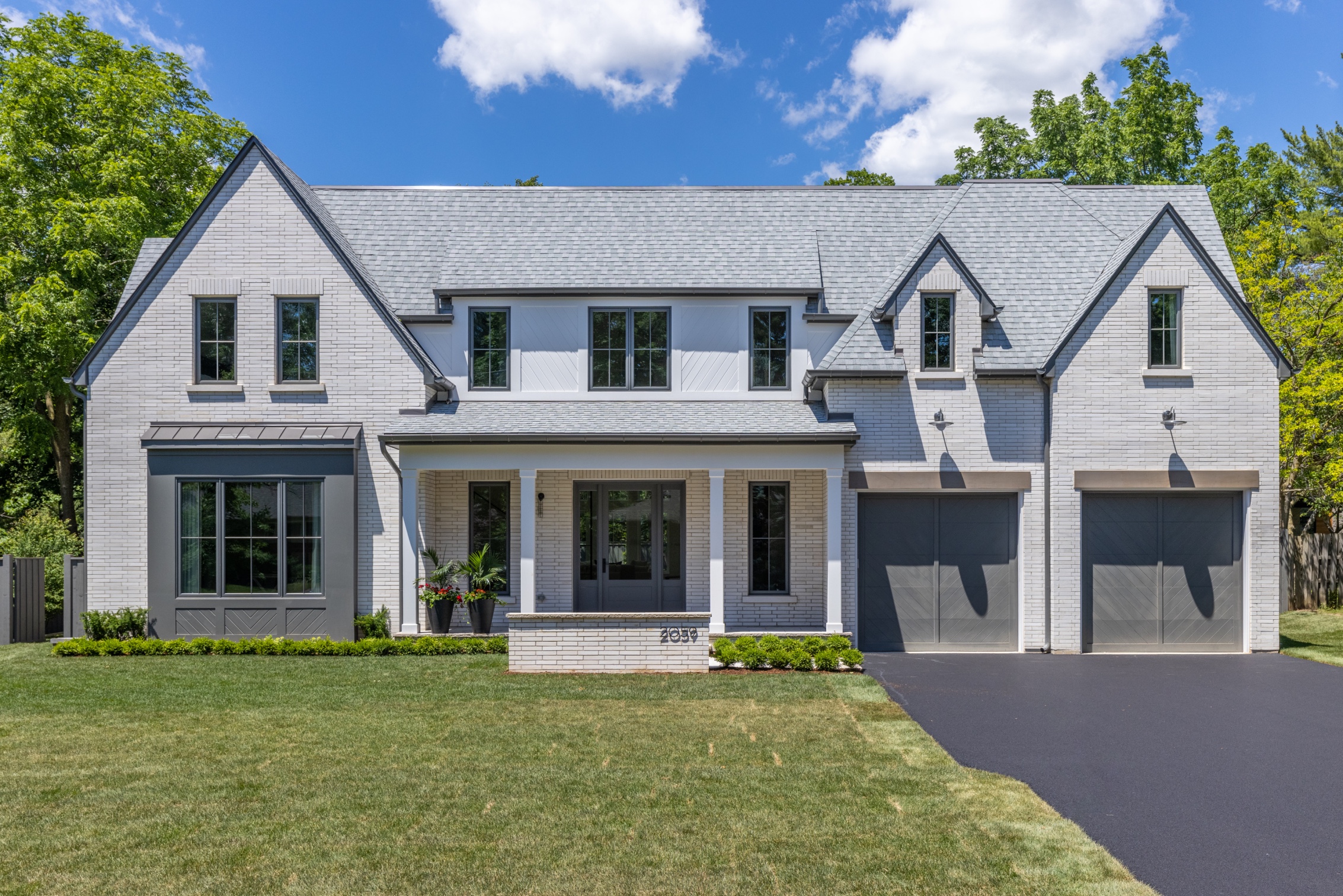 Texas White Brick was chosen by designer Josh Bernard of Alex Irish & Associates to make this a distinguished exterior, while maintaining the modern farmhouse design he had envisioned. As he mentions, choosing to use this stone in a brick format was preferable over a white painted clay brick because of how uniquely bright white this stone can be on a sunny day. This house stands out and catches the eye of every passerby.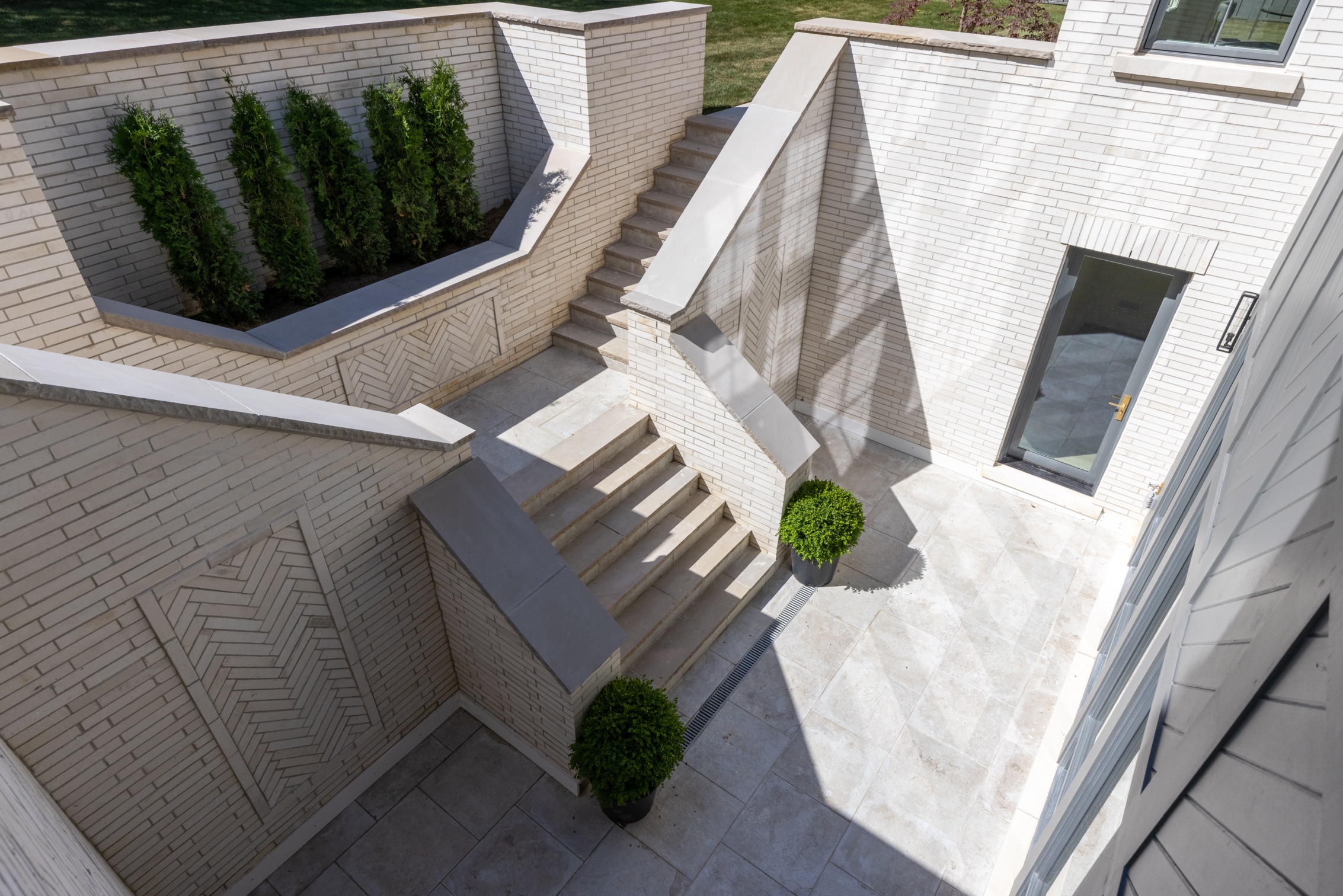 Using a longer format brick brought forth the modern design that the designer was trying to achieve. With a thinner, white mortar joint, you can also continue to maintain this modern style and the beauty of the stone.
With so much brick detailing on this house, Jordan Butler of Butler & Lowe Inc. explains how important it was for the facade to be able to be cleaned from the mortar and nature of laying brick. This Texas White Stone was a great choice for this detailing, as due to its softer nature, it is very easy to cut, clean and sand down. To achieve a clean white look, we recommend that you first let the stone dry after laying, as being a natural material will have embedded wetness from the earth that needs to be dried by sunlight. Once the stone dries, you can wipe and sand any areas that need extra cleaning. The sun will bleach this stone over time, making it even brighter.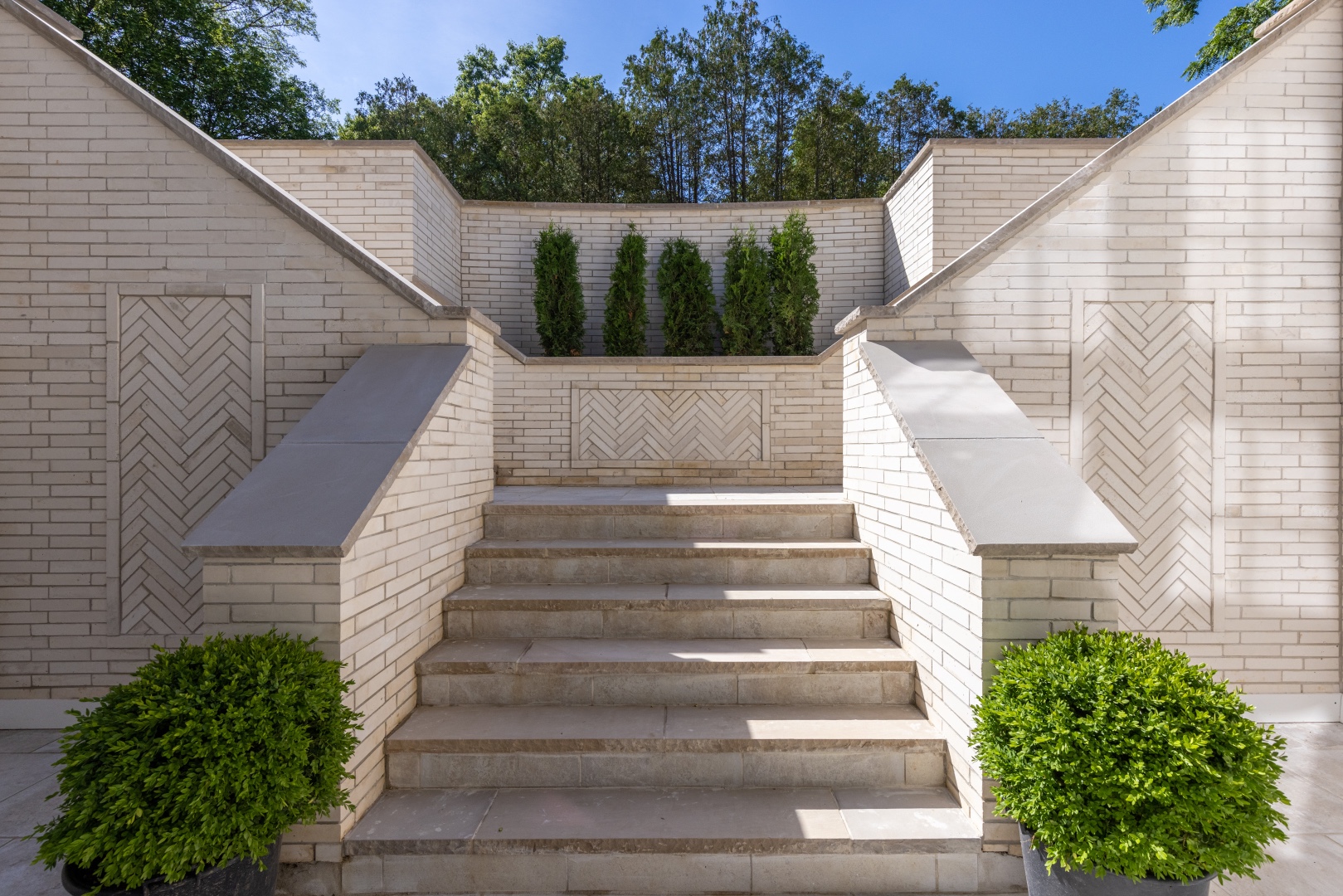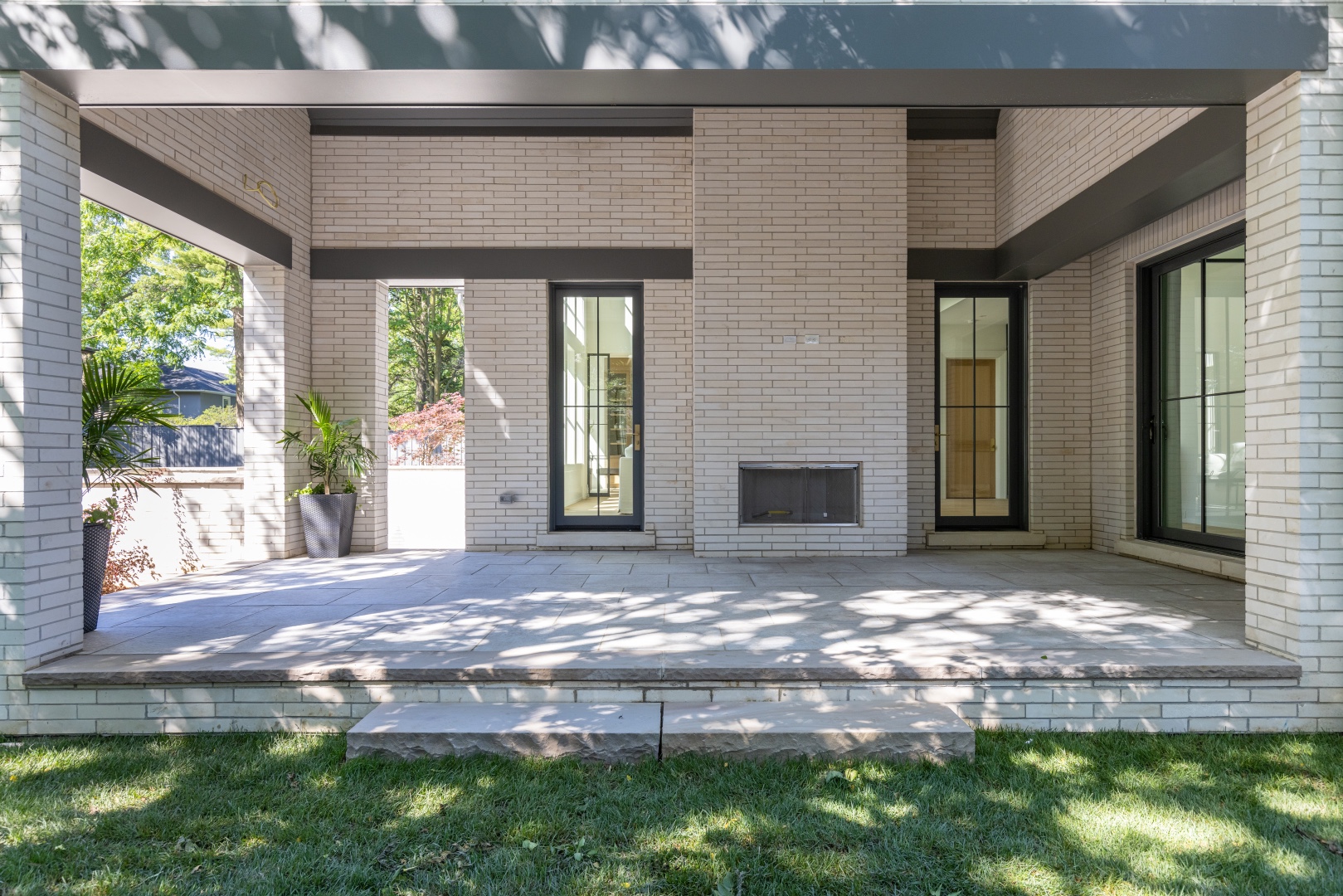 Make your exterior one to enjoy…
If we have learned anything lately, it has been that there is no place like home. Adding exquisite features to your home will make remote work and relaxing at home that much better. Add feature areas to spice up a design concept, such as artistic staircases and a feature outdoor fireplace in your lounge area. On this home, a crafty brick laying design was used on an additional staircase to add even more to the wow-factor of this home and the natural stone used. The lounge area features a modern fireplace design, and is spacious, soft and comforting all at the same time. The Texas White Stone allows for simplicity all the while maintaining extravagant beauty.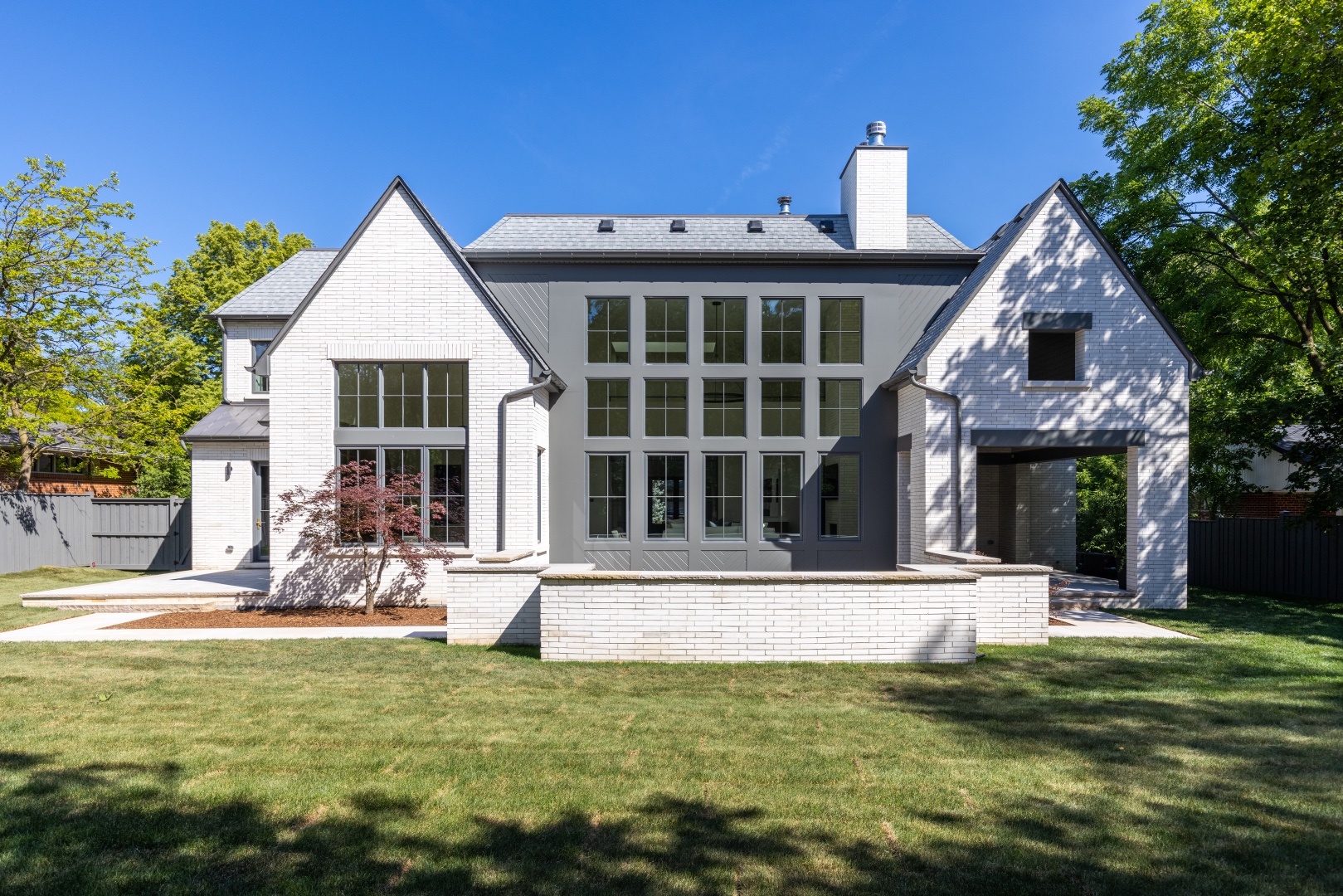 There are many ways to take a design style and make it individualistic. With such a versatile material such as Texas White Stone, the designer was able to exceed any limitations and find a happy merriment between the clean lines and simplicity of modern design and the artistry and warm feeling of a farmhouse concept. The white pigment of this stone welcomed many colour pairings of window trims and roof colours. The choice of a grey accent colour maintained a modern design concept, while the peaked roofs entertained the traditional farmhouse facade.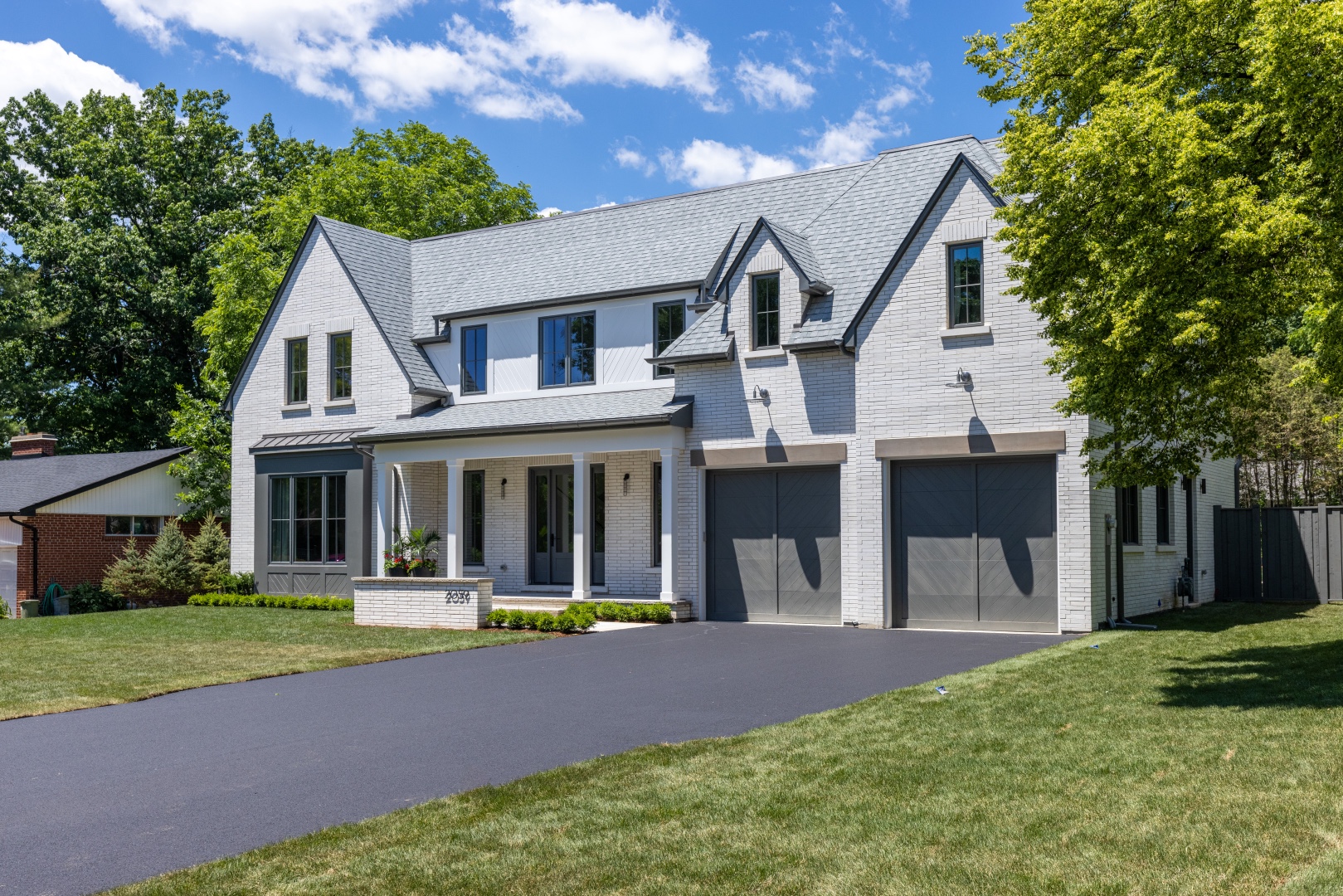 Visit our showroom to check out this beautiful white stone, as well as many other brick and stone options. Think outside the box and dream beyond limitations. Brick can be more than just any building material, let your creativity take over.