To all of our valued customers,
As we are all affected by the COVID-19 (Novel Coronavirus) pandemic, King Masonry Yard Ltd. has taken precautions to ensure a healthy and safe work environment for our employees and customers. Please see below for changes and updates on our new and temporary conduct of business, effective June 11, 2021:
The indoor and outdoor showrooms are now open to the public at 15% capacity, by appointment only, as we enter Step 1 Reopening.
You may also view product selection by booking a virtual appointment or receive samples. Feel free to venture our website Gallery and product selections under Brick – Stone – Landscaping – Gallery and more!
Orders and inquiries can continue to be conducted online through the website or directly with your Sales Representatives by phone, text or email.
We will continue to receive and ship orders, however, we will not require signatures, as we enforce a no contact policy at this time. Truck drivers are to remain in their trucks at all times and one of our team members will meet the driver at the truck.
Curb-side pick up is still available, provided you call ahead to place your order. At time of pick up, please remain in your vehicle, call our office at 905-951-9273 t let them know you have arrived and one of our employees will meet you with your paperwork and material. Signatures will not be required at this time.
Various payment methods that do not require in person contact are available.
Our team continues to work hard to ensure that your construction project will not be delayed or disrupted and we will continue to provide you with the best service that we can.
Your health and the health of our employees and their families are of utmost important to us. Stay healthy and safe during this time, and stay inside. Together we can flatten the curve.
The King Masonry Yard Team
Quality Brick and Stone
Committed to Our Customers
Personalized Service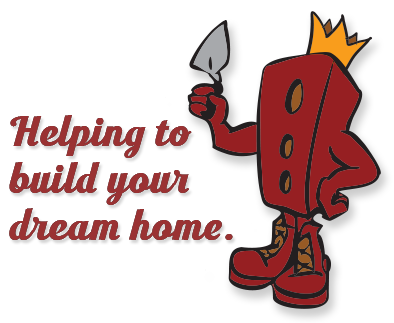 Add style and elegance to any project with natural or manufactured brick and stone for your home, cottage or commercial building.
Architects, Builders, Contractors, Designers, Landscapers and Homeowners…begin your journey with King Masonry Yard Ltd.
At King Masonry Yard Ltd., we understand the importance of the decision making process and the steps it takes to bring your dream to reality. No matter what stage you are in, we are here to assist you every step of the way while meeting your budget.
Whether your design is modern, contemporary or traditional, we can meet your design needs with our extensive selection of natural and manufactured stone and brick, accompanied by an array of styles and textures. Let King Masonry Yard Ltd. help you customize your home or building with Indiana Pillars, Cut Limestone and Custom Chimney Tops.
We invite you to visit our showroom and meet with our knowledgeable, experienced sales team.